theres some dude outside trying to walk back to his dorm but he keeps getting blown around by wind and rain is flying into his face and he just stopped and screamed "BRING IT ON SANDY YOU BITCH I CAN TAKE IT"
whenever u feel sad just remember that there are billions of cells in ur body and all they care about is u I am made of my own fanclub Hahaha Ahw 😊
Since the beginning of mankind there has been this desire to tell stories, to entertain and to be entertained. Our proof of this goes back all the way to cave paintings and reaches down millions of years to Hollywood. What about these stories makes them so appealing to us? Why do people like stories? The answer is very debatable and ranges from simple to complex. Simply put, stories entertain us....
jameshas: i could finally pull the courage to throw away the letters and pictures of you because i feel now that you are no longer the person that i use to love 
I deserve so much more than what I got from you. What upsets me the most is that you left me with a wound that's never going to heal and I will always distance myself from everyone or hide in some type of way because of you. It's not even you anymore, you don't make me cry, or disgust me, or even anger me anymore. But god, the situation I was left with, the broken pieces I had to...
Dear 2011
To start off, I want to say that as much as I complain, it's been a great year. I've had a lot of ups and downs, a lot of heartbreak, a lot of new relationships with great people and a lot of broken relationships with no so great people. New opportunities and new chances to make everyday a better one for myself. I turned 18, got my first job, graduated, started college and became a...
So there is this guy...
I think I deserve to smile every once in a while  :]
"Yeah, but…" is pernicious. Because it makes it sound like we have the best of intentions when really we are just too scared to do what we should.
May the bridges I burn light the way.
If you are looking for the love of your life, stop. They will be waiting for you when you start doing things you love.
http://www.stumbleupon.com/su/5eOEtN/www.globusz.com/ebooks/UsefulPhrases/00000010.htm
http://www.stumbleupon.com/su/1MHqdk/www.tomslatin.com/80-journal-writing-prompts/
this →
tomyfuturespouse: What You Might Expect vs. What You'll Get -You might be expecting to cuddle while we sleep…I will cuddle any time I'm awake, but when we're supposed to be sleeping I don't do well with that much body heat. -You might be expecting a very tidy wife who has everything picked…
"I was digging a hole that was already over my head, using a heavy iron crowbar..."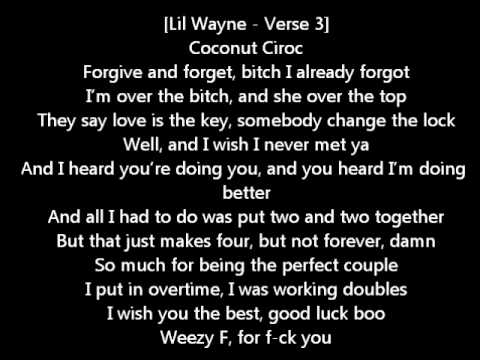 I once was lost.
Your real, new self (which is Christs and also yours, and yours just because it is his) will not come as long as you are looking for it. It will come when you are looking for Him. Does that sound strange? The same principle holds, you know, for more everyday matters. Even in social life, you will never make a good impression on other people until you stop thinking about what sort of...
#5) Things you want to say to an ex.
Mike- I don't know where to begin, and if I did, I wouldn't know where to end. All I can say is that somewhere in the midst of my blabbering, I would throw in "I'm so sorry" a couple of times. I wish I could tell you why I'm so sorry, but I don't know.
#4) Bullet your whole day.
Today wasn't very interesting. I went to my classes, and ate, then studied, then ate, then studied, then…ate. Now I'm 'studying'. Technically today is tomorrow considering it is 1:07 am. So I will bullet my plans for tomorrow… Get paid  Go to class, ace my algebra Exam. Buy the new Jordan Six Rings Buy a numerous amount of other things I need See Jordan, I...
#3) A book you love.
What goes around comes back around.
Everything I've been dealing with this past month, I completely deserve. Karma.
#1) Five ways to win your heart
1. Be adventurous. I can't stand sitting around the house doing nothing 24-7. Even if it's a simple date, it works for me. 2. Love your mommy. I think the respect a guy has for his mother really speaks about what kind of respect he has for all girls, well, women he loves. Of course, being a mommy's boy is a complete turn off, but there is a healthy balance somewhere in between...
I have never in my life felt this attached to anyone. It's ridiculous. I can't eat, fall, asleep, watch TV, do anything without thinking about you. I'm independent, I thought. If someone wasn't making me happy I could learn to be happy with myself only. In situations like these, making myself feel better was as easy as contacting the last person I remember making me happy...